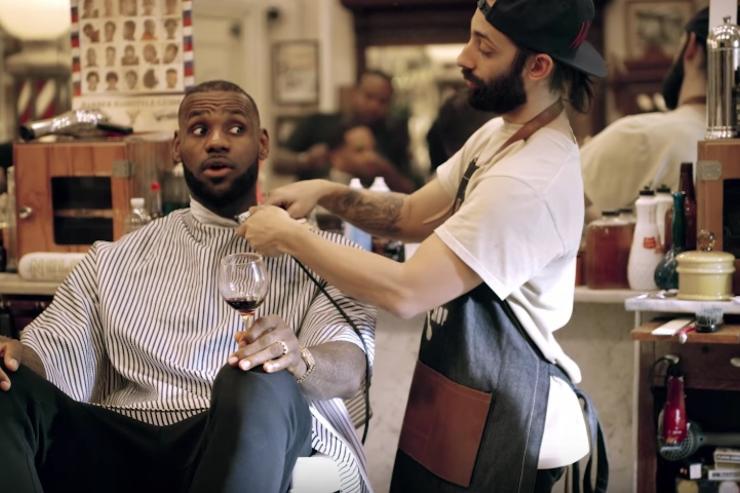 Il y a plus d'un an, LeBron James mettait en ligne une vidéo où on le voyait discuter chez un barbier en compagnie de Draymond Green et 2 Chainz. Devenu rapidement viral avec des centaines de milliers de vue, il s'agissait d'un extrait de « The Shop », un concept imaginé et produit par Uninterrupted, la plate-forme multimédia pour les sportifs mise en place par le camp de la nouvelle star des Lakers. Une sorte de The Players' Tribune version vidéo.
Aujourd'hui, ce projet a dépassé le cadre d'Internet puisque HBO a annoncé que le premier épisode serait disponible sur son antenne le 28 août prochain. Au cours des huit épisodes prévus pour cette première saison, on retrouvera bien évidemment le King, mais aussi Draymond Green, Snoop Dogg, Odell Beckham Jr., ou encore la joueuse Candace Parker.
« C'est exactement pour une émission comme The Shop que nous avons créé Uninterrupted » a déclaré LeBron James. « N'importe quelle personne qui s'est déjà rendue chez un barbier, comme ceux qu'on a connu quand on était gamin, sait pourquoi ce show peut être incroyable. Je suis vraiment très heureux que HBO ait cru en notre idée et nous aide à en faire quelque chose de spécial. »
Musique, cinéma, culture, éducation mais aussi politique et évidemment sport… « The Shop » abordera tous les sujets d'actualité. En espérant que ce soit sans langue de bois.