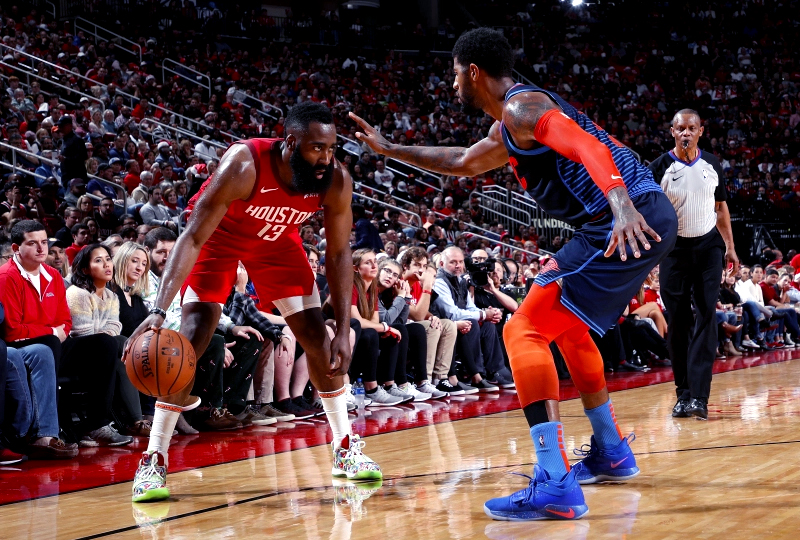 Comme depuis quelques saisons, Basket USA vous propose chaque lundi son cinq majeur de la semaine puisque la NBA décerne simplement deux trophées de « Player Of The Week », pour chaque conférence.
Encore une fois, James Harden s'impose dans notre cinq majeur de la semaine et, encore une fois, il y avait du monde pour l'accompagner sur le backcourt. Entre les « triple double » de Russell Westbrook, l'efficacité du duo Stephen Curry – Klay Thompson ou les 69% de réussite à 3-points de JJ Redick. Au final, on a hésité entre Bradley Beal et Luka Doncic, et si le premier était plus adroit, la maîtrise du Slovène avec un groupe pourtant limité a fait la différence.
Sur les ailes, Kevin Durant a beau être métronomique, alors que Blake Griffin, Tobias Harris, Bojan Bogdanovic ou Terrence Ross ont également été très bons, impossible de déloger Paul George et Giannis Antetokounmpo de leurs places.
Enfin, sous le cercle, Joel Embiid s'impose tranquillement, devant Andre Drummond, Rudy Gobert ou encore Nikola Vucevic.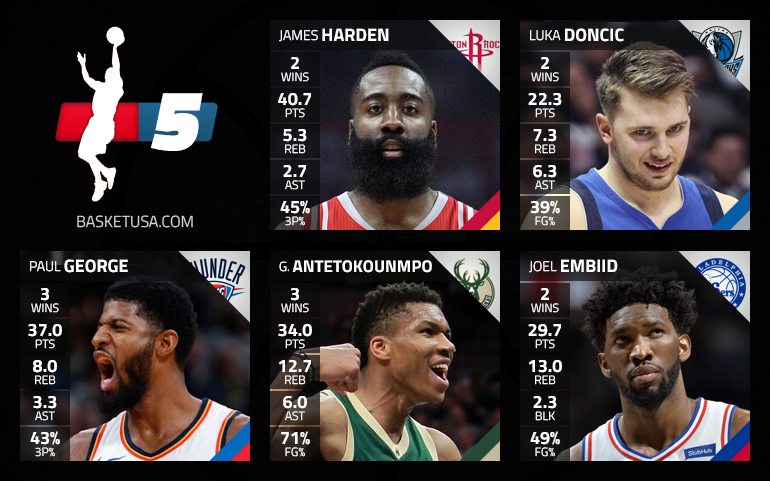 Comme la saison dernière, vous pouvez voter pour le MVP de la semaine.